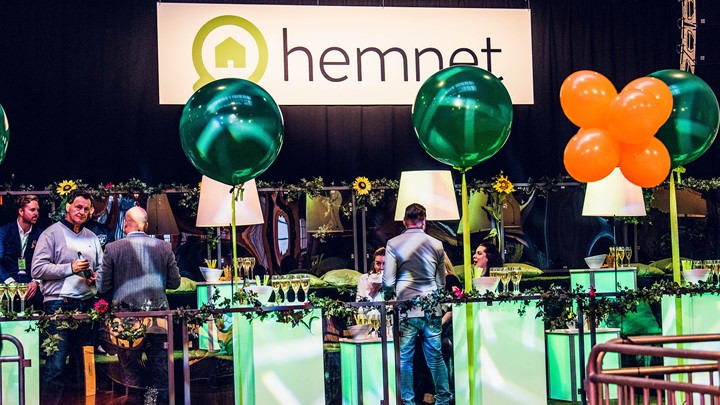 Employee Branding, Recruitment or Client Care? Build and strengthen internal & external relationships together with Out of Office.
Out of Office offers the possibility to become a Corporate Partner at our events. With a private VIP-area, a Corporate Partner can choose to focus on making current employees ambassadors of the brand, filling the pipeline of potential employees, or strengthening key client relationships.
Out of Office provides a unique environment to mix business and pleasure. Between 5.00-7.00pm, our Lounge Hours, participants enjoy a great atmosphere, food & beverage and the opportunity to mingle & network. At 7.00pm, the venue turns into a nightclub with onstage activities that always exceed expectations. The event shuts down completely at 9.00pm, giving Corporate Partners' participants 4 hours of full of energy, networking, and entertainment.
A perfect way to mix business with pleasure together with your clients, colleagues, and partners regardless of age. Best of all, it saves you both time and money. Call us today and we'll tell you about some of our successful client cases.
WHAT'S INCLUDED?
Area (50m2 event space) with Ready-2-go event production & entertainment
Corporate Secure Access with VIP cloakroom
Private VIP area with dedicated bar
Exposure of your brand, products, & services within own VIP area. (optional)
Invite preferred industries, professions or companies through the oooaw-app with 80k members (optional)
Exclusivity within your product or service category
Right to use the Out of Office brand for invites & marketing.
BRANDING + FOOD & BEVERAGE
Food, Beverage, Decorations/branding, Dedicated Security Guard and/or Hostess etc. is financed by the
Corporate Partner.
CLIENT CASES
Jaguar, Swedbank, Länsförsäkringar Fastigheter, Fastighetsbyrån, American Express, Notar, Svenska Mäklarhuset, Facebook, Toyota, Hemnet,  Mastercard, Cap Gemini, Hewlett Packard, Bonnier News Sales, CGI, L'Oréal, Match.com, Metro, MTR, Serendipty, Triwa, Wrigleys, & more.
Get in touch with Mikael Wennerros for more info.
mikael.wennerros@oooaw.com
+46 (0)73-500 27 40
Below is an example of the Lounge Hours between 5.00-7.00pm.