To join our Community & Events just download the
free

app!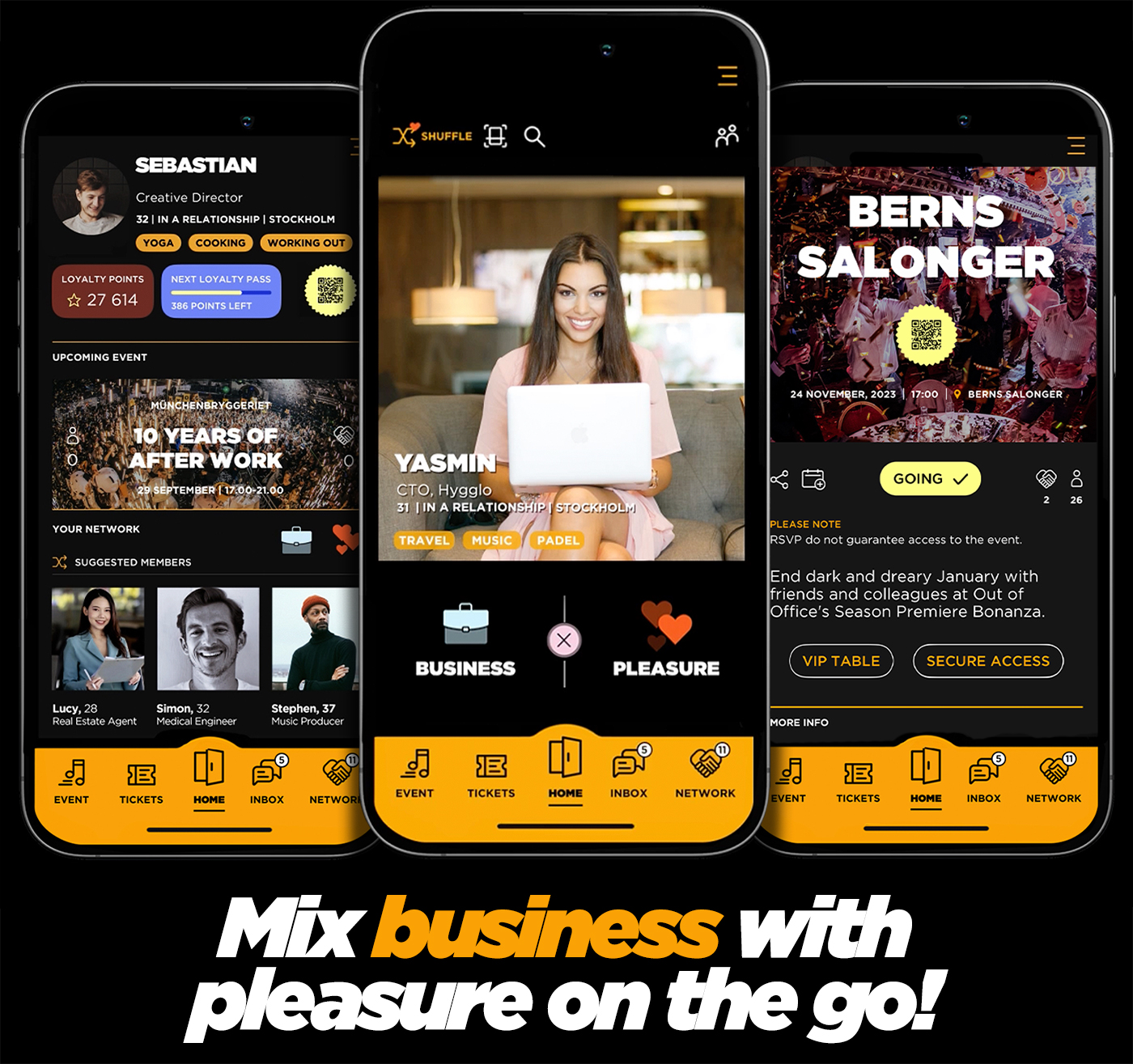 When you register your business profile a world of networking opens up. Both online and IRL! You need the app to enter the events and you get rewarded with Loyalty Points for the network you build within Out of Office. Once you collected 1000 points we give you a free Loyalty Pass so you can pass the line at any free public event.  With the app, you can also locate a future Business Partner and/or a Life Partner. See how's coming to the next event within your network. Locate upcoming events in our cities, make VIP Table reservations, buy Secure Access Tickets, receive relevant invites & job offers based on your business profile and so on.
We always mix business with pleasure, so keep your profile updated. Welcome to our world of early nightlife.
High 5!